A thought-provoking story of a young girl's will to live, empowering the belief that suicide can never be an option. #NarrativeShortFilm
Mission Statement
A powerful yet sensitive statement on human behavior, highlighting the true vulnerability of the teen mindset. Oscillating between worldly expectations and their own insecurities. the story speaks to a global issue and provides hope to the hopeless.
Through the powerful medium of visual storytelling, we are crafting a compelling short film that inspires young people to address this dire situation while building empathy and compassion for those in pain. The film will create awareness and bring down the number of lives lost to suicide, every day.
Synopsis
This project is aimed at promoting and sensitizing people towards awareness and prevention around suicide. Through this film, we create a safe space for people to talk about suicide as a topic that needs immediate attention, while concurrently focusing on the use of healthy, emotionally intelligent coping skills. The narrative short film highlights the value of mental health awareness and suicide prevention to create a global impact, inspiring people to reflect within, to reach out and to communicate their difficult emotions.
Description
The Storm Within is a stirring human tale of a young girl's journey to find herself. Struggling to come to terms with her fragile mindset, she is left to figure life on her own, surrounded by an unresponsive world around her, lost and bereft of ideas she dares to step outside her comfort zone, hurtling her into a world of the unknown, terrified depressed and lonely she traverses a gamut of emotions only to be judged for her actions. Left with no choice, she finds herself at the cusp of a life-altering decision that leads to an explosive finale, bringing to the fore a timely story of despair and hope.
The film presents a powerful yet sensitive statement on human behavior, highlighting the true vulnerability of the teen mindset oscillating between worldly expectations and their own insecurities. This true-to-life household story presents a global issue at your doorstep, that compels one to not only understand their viewpoint but makes you question the role of society as well.
Statistics
Every year, over 700,000 people take their own life and countless more attempt suicide. Every suicide causes a state of bereavement among families, friends, schools and communities. Suicides can occur throughout our lifespan, but the young have been the hardest hit.  Suicide has risen to become the fourth leading cause of death among 15-29 year-olds, globally. Moreover, over 77% of suicides occur in low and middle income countries, so it's critical that we get this message out to the world.
Suicide is a serious public health problem, which needs to be acknowledged and addressed in the early phases. This film should be created because watching themed, motivational films are in lexicon. This film will help both the youth and society understand the further ramifications of their tough actions at present.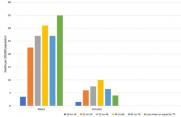 Why now?
Because it's urgent! It's never too late to start a reinvented, meaningful journey, reach out for help and take on a new way of living.
---
Donation Incentives
$10 – Social media shout out


Thank you for supporting this important film!  We want to highlight you.  If you give today, we will create a custom asset for our social channels that features you.
---
$25 – The Storm Within Digital Starter Pack


Get all your The Storm Within Lessons Learned Playlist, the official The Storm Within poster and an exclusive The Storm Within digital asset for your social media feeds.
---
$50 – Mental Health Advocate


You are a Mental Health Advocate! Your support will help increase Mental Health/Suicide prevention/EQ Awareness! We will send a 'personalized' thank you card via email from the filmmaker, and you and his name can be listed in your newsletter as an Advocate.
---
$100 – Digital Behind-the-Scenes Package
Get an inside look into the makings of The Storm Within with a Behind the Scenes video and still photography from the set.
---
$500 – Name on Big Screen


Get a shout out on social media + your name on the big screen for Thank You's. Receive a personalized message with the autograph of the filmmaker. Your name will be listed as a Champion Supporter in the credits of The Storm Within.
---
$1,000 – "Associate Producer" Credits and Picture


All of the above + your picture as Associate Producer in the film credits, along with your own IMDB credit.
---
Can you help?
Please donate what you can here (via debit/credit/paypal)
---
Filmmaker Bio
EQ4Peace Worldwide, Inc, is a USA-based non-profit dedicated to bringing peace and positive mental health to our world, from the inside out, with emotional intelligence (#EQ) and peace education (#PeaceEd).  We believe that creating this powerful story of overcoming pain and hopelessness can educate and inspire those who may be in a precarious balance between life, and death. Toward that end, EQ4Peace is partnering with Iqbaal Rizzvi, an experienced filmmaker in India.  He has the skill, vision and manpower to bring this important project to the screen quickly, powerfully and inexpensively.
Iqbaal Rizzvi is an award-winning Bollywood filmmaker and a member of IFTDA with over 25 years of experience in the Bollywood film industry. Armed with a diploma from the New York Film Academy, USA and educated at Lawrence School Sanawar, Iqbaal has directed and edited award-winning TV serials, music videos, fashion exhibits, lifestyle programs, promos, corporate films, advertisements, short films, and international documentaries. His work includes global exposure with international companies such as Walt Disney, Fashion Tv, Discovery, Fox Star, Virgin Records, and Forbes.
Iqbaal is also a mental health advocate working tirelessly for the awareness of mental health issues, presenting his short films on mental health at educational institutions, suicide prevention centres, and screenings at film festivals across the globe.
Together, we can create a powerful film with a message of hope and redemption.
Film organization affiliation: IFTDA (Indian Film & Television Directors' Association)
Listen as our project manager discusses how we can help our youth.

---
Please help make this film happen, here.  Thank you.  Lives depend on it.
(debit, credit or paypal)